Technorati tags: Nuclear Power, Environment, Commentary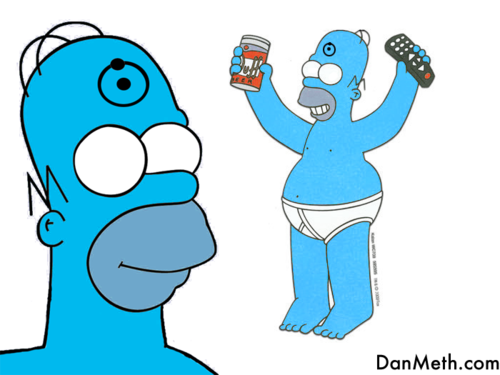 Not half an hour after the latest Top Ten was posted yesterday, our friends at PopWire posted something on myAsylum's Facebook page. It was a link to a letter written to the Malaysian Naturalist magazine, by Ian Hall (of Arkitrek), a self-confessed environmentalist.
Since the Top Ten list, despite its title, was pretty much Walski's glib way of saying we shouldn't have nuclear power (which only somewhat reflects his real views – more later in the post), and in the interest of fairness, he's decided to do this post, to highlight some differing views.
Sir,

I have read in Malaysian Naturalist recently arguments against nuclear power. This has prompted me to write a letter to the editor to come out of the closet as an environmentalist who is in favour of nuclear power.

I don't believe that we can change our energy consumptive behaviour quickly enough to avoid climate change. Therefore we need an instant low carbon way to generate power. Nuclear power seems to be the only technology that we have available right here, right now, that can do the job.

Opponents will talk of alternatives; but wind, hydro, tidal and biomass all have their own environmental costs or are unproven, solar is promising but does not work at night, hydrogen is not so much a source of power as a good way to store it and clean coal does not exist. Only natural gas seems viable as our other option for a low carbon fuel.
(source: The Arkitrek)
Read the rest of the letter here.
Extraneous u's in the spelling aside, Ian does lend some very valid points to the argument of whether we should, or shouldn't, consider nuclear power as an alternative means for our continued enjoyment of American Idol and Glee… 
(satisfying our power hunger, Walski's views, and more, in the full post)
Let's face it – if you were born at any point in time after the 1970's, electricity has become a necessary facet of our mundane existence. Without it, well… kinda unimaginable for most of us.
And with our innate desire to move up the food chain, the more electricity we need to power our lifestyles. That power needs to come from somewhere. In the context of Malaysia, there are primarily three sources of fuel used today for power generation – coal, hydrocarbons (either fuel oil or gas), and to a lesser degree, water (to generate hydroelectric power).
One would think that Malaysia could use solar energy, what with it being so frickin' hot all the time. But as Ian points out in his letter, the Sun doesn't come out at night – AND there's the issue of cloud cover. The same fluffy stuff that causes Astro outages also makes for solar power being a less-than-efficient alternative energy source.
Wind power? Well, what wind, really, to speak of? Malaysia happens to lie within what's a called a wind "dead zone", or so Walski's been told.
And so, until clean cold fusion technology becomes something more tangible than a sci-fi pipedream, good 'ol fission is still a very much viable alternative to coal, fuel oil, and natural gas.
Walski reckons the biggest fear about Malaysia's foray into nuclear energy is the fact that we've had some pretty crappy experiences when it comes to construction, particularly the public funded ones. Leaky roofs, among other things. Not to mention collapsed stadium roofs (via anilnetto.com). And being that if not done right, nuke power plants are disasters waiting to happen, it's no surprise that most people are trepidatious when hearing such proposals as one being considered somewhere in Malaysia.
Fair enough – but don't forget that at the same time, we have had some pretty impressive feats of engineering in our backyard (and frontyard) – the KLCC Twin Towers, the SMART Tunnel (just the tunnel, not the traffic system around it), the Penang Bridge, to name a few. Yes, they were for the most part foreign built.
However, don't forget that nuclear power is something that is very strictly regulated on an international level, and that such a power plant built within our borders would be subject to intense international scrutiny. In theory, at least.
And while Chernobyl continues to present environmental hazards, an accident of that scale, or even the near-miss that was Three Mile Island, have prompted much investigation into the how and why, and R&D to ensure that nothing like that ever happens again.
Perhaps the one area that Walski does have some concerns about is the disposal of the spent nuclear fuel…
But let's not count our chickens before the hen's even fornicate… it's very, very early days yet, and going nuclear is something that will take a lot of consideration, planning, and international involvement. Not to mention finding a site that everyone can agree on.