Technorati tags: Humor, Music, Synchronicity, PAS Youth, Politically Partisan Royalty

This is just too funny.
If you believe there's a higher power out there somewhere (call it what you may), you gotta to be thinking the same as Walski – maybe the Big Guy's trying to tell us something.
Cause and Effect, perhaps?
Whatever it is, Walski thought that both happening on the same day was kinda hilarious. 
(even more causes and effects, in the full post)
Okay, so it's probably not possible to use physics to prove that royalty being partisan causes lightning. Walski, at least, can't. Then again, he's not a physicist.
So, what happens when a successful F1 weekend is at risk, due to the novelty of a night race wearing off, and general ongoing F1 problems? Not sure what Malaysia would do (apart from wanting to spend billions of our own F1 team), but…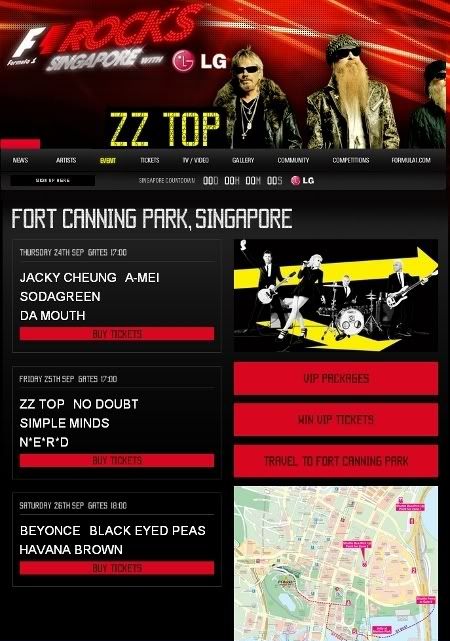 Yup, if it's Singapore, organize a big name 3-day music festival.
Okay, granted that most of these acts are oh, so 20th century, and those that aren't Walski isn't particularly interested in… but big names are big names. And big names pull in big crowds from all over, not just Singapore. Not exactly something that Walski would fork out money for, but he knows of several people who would love the opportunity to catch as many big names at one music festival: ZZ Top, Simple Minds, No Doubt, Black Eyed Peas, Beyoncé…
Oh, and speaking of Beyoncé…
Wanna make PAS Youth pissed off? Easy - just tell 'em you're planning something fun, preferably something music-orientated. Just about any music for that matter (they'll have a ready excuse).
Now, how's that for Cause & Effect?