Technorati tags: Police, Police Brutality, Malaysia

Updated @ 0701 hrs: Some error corrections, received via Twitter. Corrected information and additions in this color.
Deaths in police custody – it really is starting to sound like an epidemic.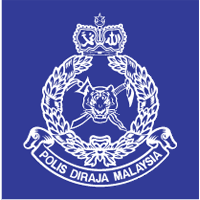 Late Sunday (yesterday) evening, Walski was alerted via Twitter to yet another death while in custody. This makes it, what… the third this year alone? Not to mention other reports of police misconduct on persons in their custody.
Last year, Parliament was informed that between 2003 and 2007, some 85 deaths while in police lock ups were reported.
Details of this latest incident are sketchy at the moment, but this is what Walski had found out.
The deceased has been identified as Gnanapragasam Antony, who died sometime Sunday evening at 8:06am on Sunday morning while in custody at the Sri Damansara police station. His family was notified around noon.
Gnanapragasam Antony had complained to the magistrate last Thursday that he had been beaten up by the police. The man's family, upon being allowed to see him the following day, reported that the man had a bruised eye.
The family was also told on Friday that they need not worry, as Gnanapragasam would be released on Monday (today) without any charges, or imposition of bail. It is not immediately known on what suspicion he was initially arrested. 
(a few more sketchy details, in the full post)
Gnanapragasam's family, after some hours of negotiation, was finally allowed to see the deceased in the mortuary. His wife has apparently confirmed a bruise on the right eye, and scratches on left face, plus bruises on the left shoulder. However, when the family started to take photographs, they were chased out of the police station mortuary. The actual extent of the deceased's injuries could not be further ascertained.
This latest incident makes it even more imperative that the full, unadulterated IPCMC (Independent Police Complaints and Misconduct Commission), recommended via a Royal Police Commission some 4 years ago, be implemented immediately. Instead, a much watered down, and not-so-independent body was put in place.
Coupled with the unnecessary action against peaceful protests this year, the continued deaths while in police custody further erodes the public's confidence in our police force. While immediate action is taken against anyone and anything with even the slightest whiff of dissent against the incumbent government, our crime rate continues to rise. Particular violent crimes.
Walski will keep you posted on any disclosures and/or new developments pertaining to this latest shameful incident. The law is there for a reason, and no one, not even the police, should be above it.