Technorati tags: Humor, Statutory Declaration, I Swear, Ice Wear


I Swear:
that today is July 5th, as Microsoft Outlook is my witness (except in certain time zones behind GMT where it's still yesterday - but Walski has no control over that).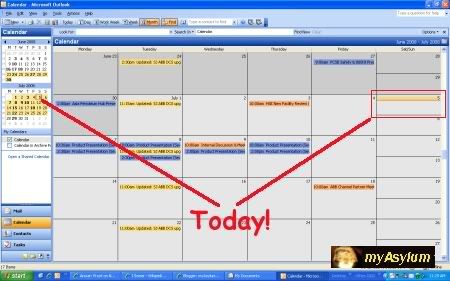 I Swear:
by the moon and the stars in the sky, that the song was not written by All-4-One - they only sang it.
Ice Wear:
is not a line of Eskimo winter fashion.
I Swear:
that nobody forced me to write any of this crap. Both the first time, and the subsequent edit(s).
(I Swear some more, in the full post)
I Swear:
that everything in the first Statutory Declaration is true.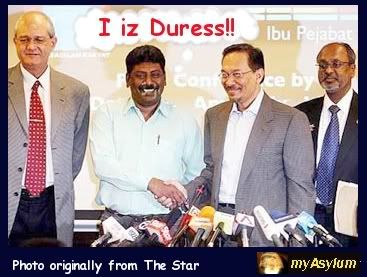 I Swear:
that everything in the second Statutory Declaration is also true.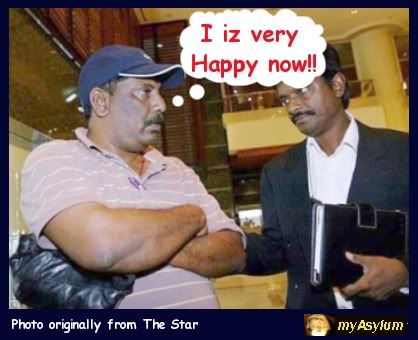 Ice Wear:
is a fashion line to keep Red Herrings fresh and cool...


I Swear:
You lousy, motherfuckin', asswipe, dickhead, lyin' fuckwads... can one of you fucktards tell the damn truth, for once?
Meanwhile, back on planet reality, Raja Petra Kamaruddin, declarer of the SD that started it all, has been called to the Sentul police station (via Malaysiakini) to have his statement (and who knows what else) taken. Also, Susan Loone reports that P. Balasubramaniam's whereabouts is currently unknown, and that his family is about to lodge a missing persons report.
Walski's inpirational credit footnote: Walski swears that the declarations made here have been inspired by Susan Loone, Scott's BUUUUURRRRNING HOT blog, and I Can Haz Cheeseburger?. Oh, and of course, the looney tunes politicians and associated events that have made this past week one big fucking circus...