Technorati tags: Malayan Flour Mill, Explosion, Perak, Menteri Besar, Sincerity


When The Star ran its story on the Malayan Flour Mills blast on April 6th, the online version carried a photo of Perak Mentri Besar (Chief Minister) Ir. Mohammad Nizar Jamaluddin consoling the 10-year old daughter of blast victim Lok Lai Kiat. Walski took the picture on the right from The Star news report.
Today, he received another 3 pictures from the same wake (see the full post).
The mainstream media has probably been doing their part in obeying their political masters to demonize the Pakatan Rakyat controlled state leaderships, Perak included.
If one were to believe the mainstream press as their primary channel of information, the immediate respons would probably have been something like "Waah... PAS politician also know how to take photo op, ah?"
It's no secret that PAS isn't one of Walski's favorite Malaysian political parties, because of their stand on certain issues. Anyone who's been following myAsylum would be well aware of that fact.
After seeing the 3 pictures sent to him, Walski is convinced that while Mohammad Nizar may have gotten to where he is on the PAS ticket, he definitely is an MB for all the people of Perak, bar none...
(CAUTION: Tear-jerking pictures ahead, in the full post)
The e-mail that Walski received came with a note saying that you'd never see pictures such as these in any of the mainstrem press, because it showed the compassion of a man from "the other side" of the political divide. Dunno... the small pix that The Star ran came close, though. Well, regardless, Walski felt that he should post them here... if only to underline the fact that sincere empathy and grief are not things easily faked, even for political photo ops.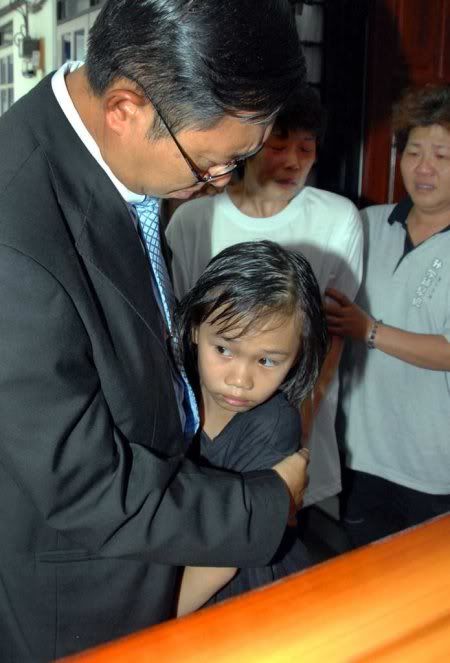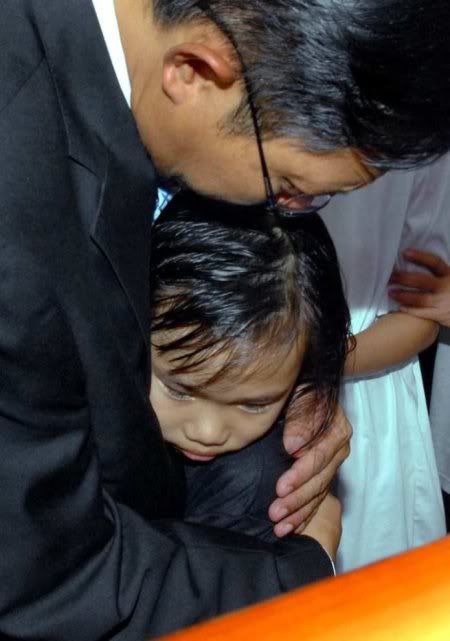 Walski's belated condolences to the families of all those who died in the blast... and his thanks to whomever it was that these pictures originally came from.
They say a picture paints a thousand words... and if these three don't convey one man's sincerity and kindness in tragic times, Walski really doesn't know what else would...