Technorati tags: Politics, Scandal, Elizabeth Wong, Nude, Naked, Pictures

Checking one of myAsylum's blog traffic trackers yesterday, Walski found out that a great number of hits came from search engines - by folks looking for naked pictures of Elizabeth Wong.
And if that's how you found your way to this post.... well, sorry to disappoint you perverts, but you'll find none of those on this blog.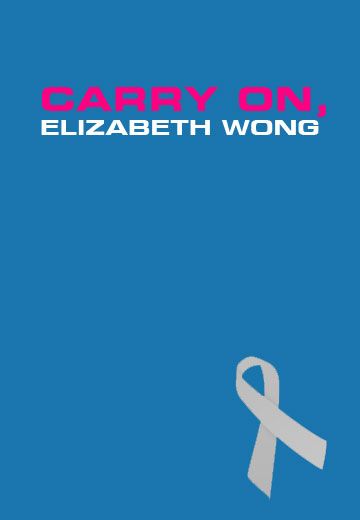 Poor Eli... it's a shame that some people in this country can sink to such lows. Real scumbag, low-life types, if you ask Walski.
And then, of course, there are those so quick to make parallels between what happened to Eli Wong, and the Chua Soi Lek sexcapades.
Morons.... but more on that later.
Meanwhile, Walski thought it appropriate that he post the complete press statement made by the Yang Berkhidmat earlier today (via Malaysiakini).
And Berkhidmat is exactly what she has been doing, long before being elected to the Selangor State Assembly last year.
I was informed on Friday, Feb 13, 2009 by journalists from the Malay Mail that they have in their possession intimate photos of myself and that the newspaper will be publishing a story about these photographs.

I was told that some people are trying to distribute photos/videos showing me asleep in partial nudity and also in intimate positions.

The distribution and publication of these photos/video is a malicious attack on my personality. This constitutes a gross outrage on my modesty, a gross invasion of my privacy, and in particular the sanctity of my personal life. It is being done by unscrupulous persons to embarrass and discredit me.

I am a victim in this incident.

I have yesterday lodged a police report in relation to this matter and I will fully cooperate with the police in their investigation. I will therefore not speculate publicly about those responsible for this gross invasion of my privacy.

I have received a lot of support from my supporters, friends, colleagues and members of my constituency. I wish to thank them for their concern, support and encouragement.

My family members are standing behind me. I would like to appeal to the media to give me and my family members some breathing space in this trying time so that I can weather this huge challenge.

I will in the meantime continue to carry out my task of serving the people of Selangor faithfully.



Elizabeth Wong


Bukit Lanjan assemblyperson
Exco for Tourism, Environment and Consumer Affairs
Yes, Eli. Carry on you definitely should. 
(reactions from the political fraternity, and more, in the full post)
For the most part, outrage expressed by the political fraternity has been almost unanimous. Bipartisan, even. With some notable exceptions.
"This is a moral issue. Previously, (former health minister and MCA deputy president) Dr Chua Soi Lek had also resigned over a

similar

incident," he told Malaysiakini.


(

source:

Malaysiakini

, subscription required)
That silly snippet came from former Selangor Chief Minister - now Opposition head - Dr. Mohd Khir Toyo.
Now let's put Tempe Man's definition of "similar" to the test:
Chua Soi Lek was cheating on his wife, Elizabeth Wong is single. Similarity test analysis:

FAIL

Eli's photos, as far as is known, were taken while she was asleep. Chua's videos were taken while he was humpity-humping away. Similarity test analysis:

FAIL

Eli's photos, as far as is known, were of her alone, fast asleep in the buff - taken obviously without her knowledge or permission. Chua's videos may have been taken without his knowledge, too. But, he'd been boinking the same person, in pretty much the same hotel room, for quite a while - it was a boring sex video waiting to happen. Similarity test analysis:

FAIL

Eli immediately filed a police report when she was informed. Chua admitted his infidelity when his video became popular Internet fodder. Similarity analysis:

FAIL

It is not immediately known whether Eli's photos (and possibly video, too) were of her alone, or with a companion. Chua was definitely not alone. Similarity analysis:

INCONCLUSIVE
4 FAILs and 1 INCONCLUSIVE. Verdict? Not Similar. QED.
But then again, coming from Khir Toyo, low-ball opportunist politician that he is, it's no big surprise, really.
What DID pleasantly surprise Walski was this statement of support from Minister in the PM's department, an UMNO feller, Datuk Nazri Abdul Aziz.
"I sympathise with the executive councillor, this thing should have not happened as she the people's representative and she had been performing her duties.

Therefore, to foil what she has done for the community in this manner is not good. But I hope her spirits (remain strong) and she will not bother about what has happened."
(

source:

Malaysiakini

, subscription required)
A wrong was committed, and the minister did the morally right thing, and lambasted the wrongdoing, instead of taking a political cheap shot. Good on you, Nazri.
But the biggest knuckle-head quote of the day came from our own Home Minister, Syed Hamid Albar.
Cheapo thrills... and cheapo political cheap shots... Some politicians not only don't have class, but are really clueless. Seriously... But Walski has heard hearsay that Syed Hamid's favorite exercise is jumping to conclusions. So, there you go!
Walski hopes that whichever scumbag is responsible for this is brought to justice. Fast. And Walski also hopes that this recent spate of low-blow politics doesn't continue for much longer. Enough is enough.
Like the majority of people around the nation, Walski stands behind you and walks with you. And if you're on Facebook, there's a group you can join to show your support for one undeservedly wronged Executive Councilor...
Well, Eli... chin up! You were obviously wronged, and screw those who refuse to acknowledge this - but not literally, of course.