Technorati tags: Halloween, Hari Raya, RayaLoween


... or in the spirit of Kongsi Raya, and since it falls during the Aidil Fitri season, HariRayaLoween.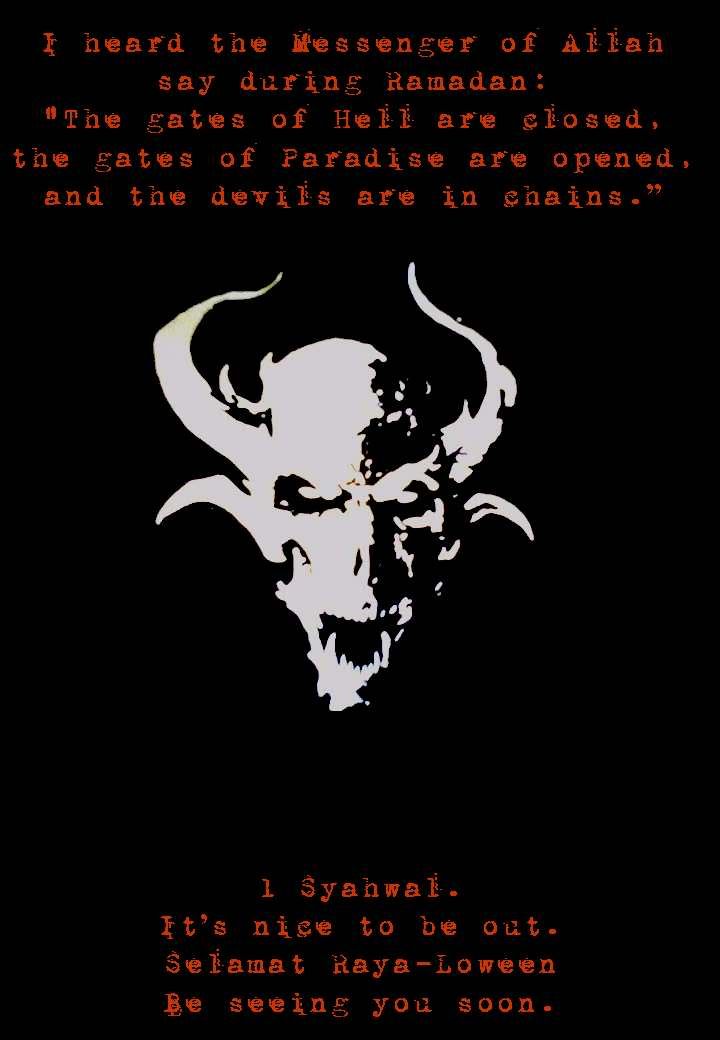 Being released to a neighborhood near you...
(pix courtesy of Lord Panda)
And while Walski can't attest for the other devils, ghosts and goblins, the Demon of Hunger Overindulgence definitely got released...
Speaking of being ludicrous, certain parts of India is only celebrating Eid today (via The Times of India)! Something has gone totally awry with the Muslim world, Walski tells ya...