Technorati tags: Missing Person, Ipoh, Public Service Announcement, Malaysia


UPDATE (Oct 30 7:04pm): Based on feedback received, the following post has been updated from the original posting. The case was reported in The Star on October 26th. Many thanks to buddy Howsy, and Cyberpartygal for helping verify this.
A few minutes ago, Walski just received a picture of Tang Kuan Yee from her brother, who says that she has been missing since around October 19, 2006. The e-mail stated that she went missing from a shopping complex in Ipoh. This case was reported in The Star on October 26th (Nation, pg 21, if you have the hard-copy, or online here).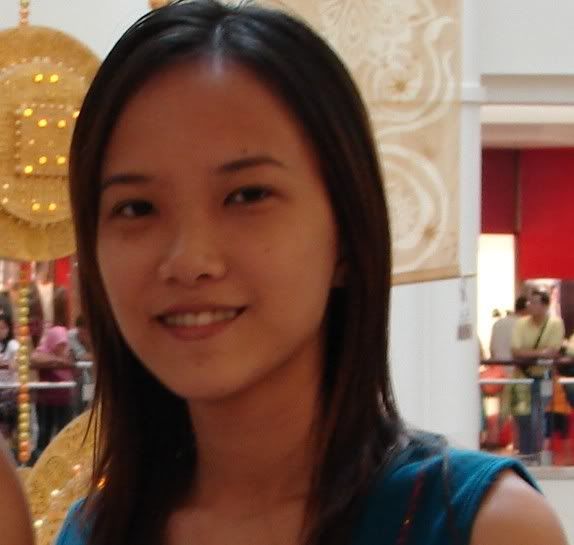 Recent photo of Tang Kuan Yee, reported missing since around October 18th.
(click on image for a larger view)
To avoid nuisance contacts, myAsylum wll withhold the contact information of the brother. However, if you have seen this person, or knows here whereabouts, kindly e-mail Walski (or leave a comment) and he will forward it to Kuan Yee's brother. Be sure to include an e-mail address which can be reached (i.e. no Anonymous comments, please).
Also, if you happen to have any information pertaining to the validity of this missing person claim, please let Walski know immediately, and this post shall be amended (or removed) as necessary. Hoaxes do happen from time to time, so we can't be too careful, now, can we?
In addition, you may also contact the following official channels if you have any information: The Perak MCA (+60 5 253-6981), Wisma MCA (+60 3 2161-5678), any MCA branch or the nearest police station.
myAsylum thanks you in advance for your attention.